GENERAL DENTISTRY IN LANGLEY
At Ivory Dental, your Fraser Hwy at 200st dentist, we proudly bring personalized care through a comprehensive list of dental services. From a simple cleaning to cavity treatment, our knowledgeable team is here to listen and work with you at a convenient location, to create the perfect individual treatment plan to keep your smile beautiful and healthy. Contact us to start your journey towards a brighter smile.
White Fillings at your Fraser Hwy at 200st Dentist
Tooth decay can cause defects in your teeth but the look and function can be restored with white fillings that capture the natural color of your teeth. These fillings restore the look and functionality of your bite because their white color seamlessly combines with the color of your smile.
Crowns & Bridges
In order to restore functionality and appearance, you may require crowns and bridges — fixed prosthetic devices that are cemented onto your teeth. The difference is that crowns are caps that fit atop your teeth or on an implant, restore function and its original shape. When some of your teeth are missing, you may need bridges because they span the gap created by your missing teeth, restoring the look of balance to your smile.
Dentures
Dentures are often associated with aging because they're used when there are very few or no healthy teeth in your mouth. They're removable artificial replacements for both your teeth and gums.
Preventative Dentistry
Avoiding dental problems means practicing preventative care. It's important to get regular checkups for helpful advice and techniques to keep your smile looking and feeling its best.
Root Canal
When a tooth is infected at the root, a root canals may be needed. To save the tooth, the infected pulp inside the root is removed and replaced with a rubber-like filling material. Depending on the state of the tooth, additional visits may be necessary in order to perform follow up treatments.
Oral Cancer Screening
An oral screening checks for signs of cancer or precancerous conditions. Follow up treatments may vary but early detection is a powerful way to maintain your dental health.
Children's Dentistry
We proudly care for the young or young at heart at Ivory Dental. We're entrusted with building lifelong healthy habits. As your child grows up, we'll provide the treatment needed for their age and changing needs.
Dental Hygiene at your Fraser Hwy at 200st Dentist
For a smile that lasts, we provide hygiene services that include regular cleaning, tartar removal, and advice including step-by-step proper hygiene practices.
Dental Implants
When we lose a tooth, it can be an inconvenience but also affect oral health and self-confidence. These dental implants act as artificial roots that are implanted into your jaw to replace your lost tooth. Your implant will have an artificial crown attached to help restore the function of a normal tooth.
Oral Sedation
Here at Ivory, we offer Oral Sedation. For some people, Oral Sedation may take away some of their anxiety when it comes to the dentist. Oral Sedation can be used to address the needs of fearful or anxious patients and make the overall dental experience more enjoyable.
Oral Sedation can be used for everything from invasive procedures to a simple tooth cleaning. How it's used depends on the severity of the fear.
Your Fraser Hwy at 200st Dentist Explains: What Is Oral Sedation?
Oral Sedation uses medication to help patients relax during dental procedures.
Here at Ivory Dental, the team provides patients with oral sedatives in the form of small, easy-to-swallow pills. Once the patient is sedated they become much more responsive to numbing agents. It also greatly reduces the gag reflex, which makes it easier for the dentist to work quickly and effectively. As the sedative pacifies fears and anxieties, it also transforms even the tensest individual into an ideal patient.
SCHEDULE AN APPOINTMENT
"*" indicates required fields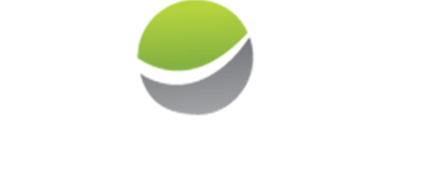 -

-

-

-

-

-

One Saturdays per month.

Closed
Please note that the reviews link shown will take you to an independent third-party website not endorsed by or affiliated with our dental practice.